On March 30, 2012, Facebook will transition all brand/organization/fan pages to the new timeline format. This guide breaks down the changes and consequences, enabling you to stay ahead of the curve and seamlessly make the transition to the timeline.
What will change?
Profile Picture: Facebook's current page format accepts profile photos of practically any size. In the new format, all profile photos must be square images, at least 180 x 180 pixels in size. Non-square photos will appear cropped or distorted.
Recommendation: Use a simple image, preferably your logo, as your profile picture. This image will shrink to a thumbnail size when attached to a post, so keep the image clean and ensure that all text is readable.
Cover Photo: Pages now have the opportunity to upload a cover photo or image, the large banner that appears at the top of the page. The dimensions of the cover photo are 850 x 315 pixels.
Recommendation: Use this photo to introduce fans to your brand, showcase an upcoming event, or promote a new product. You may crop an existing high-quality photo or ask your designer to create something new and visually appealing. Avoid reusing your logo if you've used that as your profile photo.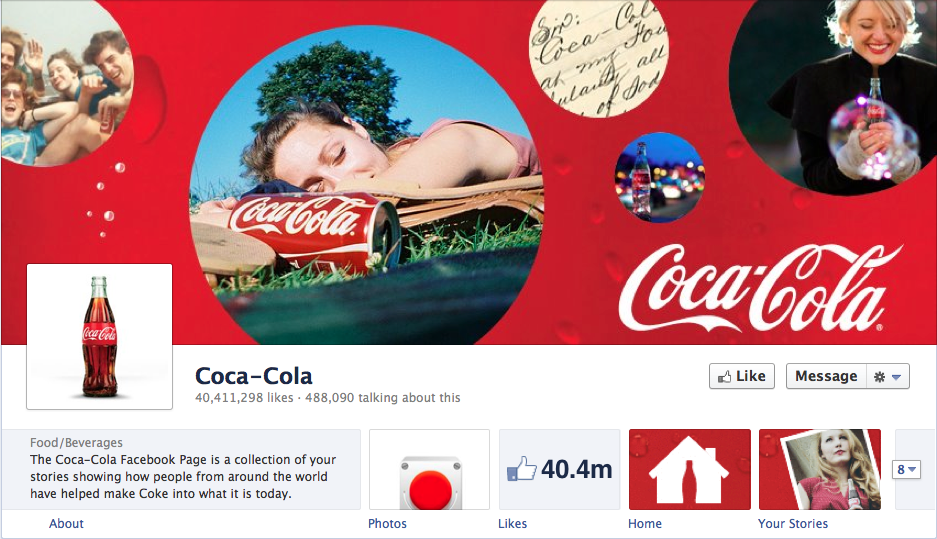 Pinning Posts: You now have the option to "pin" posts to the top of your timeline for up to one week. This will allow you to keep important posts at the top of your page rather than having to repost them.
Recommendation: We recommend using this feature if you are running a promotion, introducing a new product or promoting an upcoming event. It is important to keep posting content even while a post is pinned to keep your timeline fresh.
Your tabs will continue to exist, but they will be affected by the new format. Rather than being called tabs, they are now referred to as "Apps" and they can no longer be used to welcome first-time visitors, or "fan gate."
Recommendation: If you've already got tabs – keep them. You can still link to them from posts or other social media properties and use them as a landing page for Facebook ads. If you are considering making new tabs, take advantage of the larger size (810 pixels wide) and use them as a way to give visitors a look into your brand or a promotion you're running. You may select your top two tabs/apps to appear on the home page.
Business Milestones: You now have the opportunity to place milestones in your company's history.
Recommendation: Place markers on your timeline for significant events such as your founding or the launch of a new product. This is a great way to provide fans with a virtual history of your business. Don't get overzealous with these. Keep your milestones to the really important ones.
There you have it – everything you need to know to make the most of the new Facebook Timeline. So what are you waiting for? Get to it!