THE CHALLENGE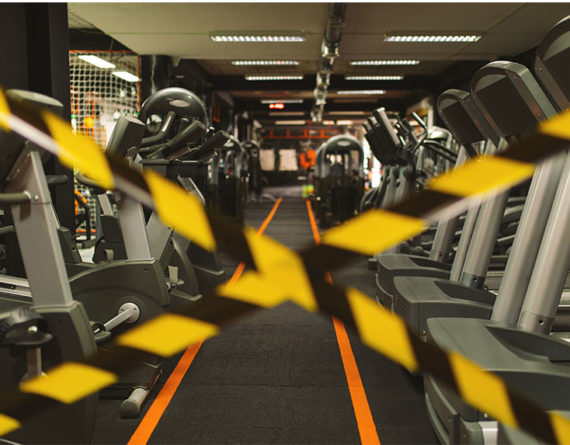 As the pandemic set in throughout the country, businesses were willing to temporarily close their doors for the greater good. Unfortunately, "two weeks to stop the spread" failed, and short-term restrictions evolved into an open-ended mandate that is still inhibiting many routines of society today. Some businesses like fitness centers, bars, restaurants and movie theaters have faced more draconian restrictions due to a perceived higher risk of COVID-19 transmission.
In May, business owners expected North Carolina regulations to allow fitness centers, shops and restaurants to reopen. Unfortunately, despite educating the governor on their efforts to create scientifically backed safety protocols, fitness center owners and operators learned that their businesses would remain closed for the foreseeable future.
THE STRATEGY
Gym owners were frustrated that the governor opted for a blanket closure, ignoring the safety investments of gym owners. It was time to take their case to the public and force government regulators to allow fitness centers to safely operate. Owners of Planet Fitness, O2, Crunch and Orange Theory banded together to form Fitness Operators for Responsible Reopening (FORR), a coalition of gym owners, operators and members representing approximately 40 locations, 5,000 employees and 600,000 gym members.
FORR partnered with Eckel & Vaughan (E&V) to amplify its narrative—gyms could operate safely, the public needed access to fitness centers for both mental and physical health, and the 5,000 employees of these gyms have the right to support themselves and their families. E&V used public pressure to force North Carolina regulators to allow gyms and fitness centers to operate safely.
THE APPROACH
E&V used media relations, stakeholder outreach, broadcast and social media advertising to educate the public about FORR's extensive, science-backed safety protocols; the need for physical and mental health exercise during a pandemic; and the economic benefit of the fitness industry. E&V worked with FORR to host media tours of gyms that highlighted the size of the structures, air filtration systems, cleaning protocols and other science-backed safety protocols. We then mobilized educated gym members using the Phone2Action platform, social media and earned media to generate outreach to elected officials demanding that gyms be safely reopened.
THE RESULTS
E&V quickly established the reopening of fitness centers as one of the state's lead news stories. In a matter of weeks, E&V garnered nearly 80 news stories in print, radio and online outlets, providing almost 50,000,000 opportunities to educate and empower North Carolinians.
A digital media campaign combined organic and paid Facebook and Instagram content to educate and activate two key audiences: gym members and gym owners. For gym members, we focused messaging around the mental and physical health benefits of gyms as well as strategies they could implement to keep themselves and others safe. Simultaneously, hyper-targeted content asked gym owners throughout the state to commit to safely reopening their facilities with FORR's 14-point safety proposal. Public opinion research conducted on the issue showed 70 percent approval among voters who were educated about the safety protocols. Clearly, efforts to elevate the link between physical and mental health and bolster awareness of the industry's commitment to safety were creating the pressure needed to force government action.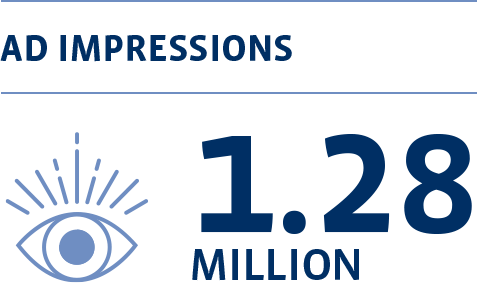 E&V helped FORR convert this extensive awareness into action using the Phone2Action platform to generate calls and emails to the governor and supportive lawmakers and maximize attendance at an advocacy day at the state capital. In just two short weeks using the Phone2Action platform, FORR generated more than 13,000 emails to lawmakers and more than 1,287,000 impressions on ad messages supporting reopening. The social media campaign was so impactful that Lieutenant Governor Dan Forest even shared a FORR post and questioned the governor's logic on keeping gyms closed.
That public engagement enabled a bipartisan group of supportive lawmakers to quickly pass two separate bills that would force the safe reopening of gyms and fitness centers. Despite significant public outcry and bipartisan support, Governor Roy Cooper vetoed both bills.
Despite the initial hurdles FORR encountered, Governor Cooper finally relented. After six weeks of extensive public pressure, FORR forced the governor to reverse course and issue an executive order to allow gyms to open responsibly.
CONCLUSION